Create healthy eating habits with Mindfulness – consciously prepare, eat and enjoy your food!
This week we look at an important element of our health: what and how we eat. Living in multicultural Toronto we are so lucky to be able to taste foods from all over the world. This allows us to try new things, experience other cultures, eat with others and enjoy food.
Be mindful of the habits you have around eating
Making conscious, healthy choices about the foods we eat starts with being mindful of what, how, when, where, with who, how much, and why we eat. This helps us reconnect to our senses, thoughts, emotions, and behaviours around eating. Try reflecting on the following:
1. Where do you eat? Who do you eat with? Are you doing other activities while eating? It is important to have an eating environment that focuses on food and socializing. Distractions like TV or work while eating disconnect us from being mindful and can lead to unhealthy food choices.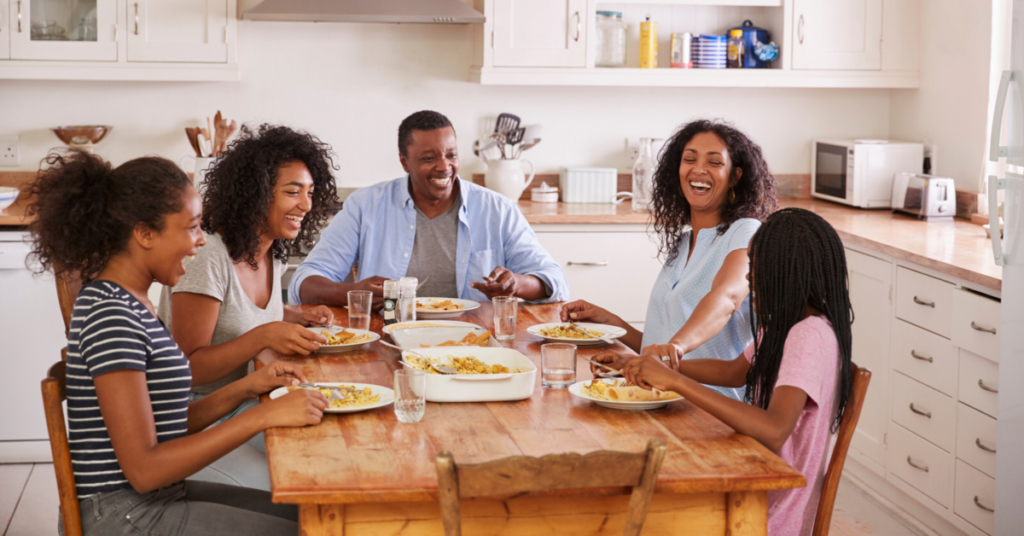 2. What are you eating? Pay attention to the smells, textures, and flavours of the food. This may help you connect and make more conscious food choices. Try a short food meditation, like the one below, to get you started.
3. When and how often do you feel hungry? Pay attention to your hunger cues, this may alert you to the need for healthy snacks during the day and also how well your last meal stands up for long-lasting energy. Also pay attention to your stress, boredom, and fatigue cues that lead you to make unhealthy food choices.
Take a moment to reflect back to your last meal and describe it in detail using the questions above. If you are easily able to answer the questions you can see how mindful you were during that meal. Take steps to pay a little more attention each day.
Be mindful of the way you prepare your food
Eating out, buying prepared foods, or ordering in can be a great way to treat yourself after a busy week. However, eating outside food all the time may not be the healthiest choice, or the most cost-effective.
Knowing what is in those foods can help you decide on healthier choices. Food ingredients and nutrients on food labels and take-out websites share the number of ingredients in the food as well as the low levels (5% or less) and high levels (15% or more) of nutrients. Watch for the sodium, sugar, and fats which are the items that tend to lead to chronic disease.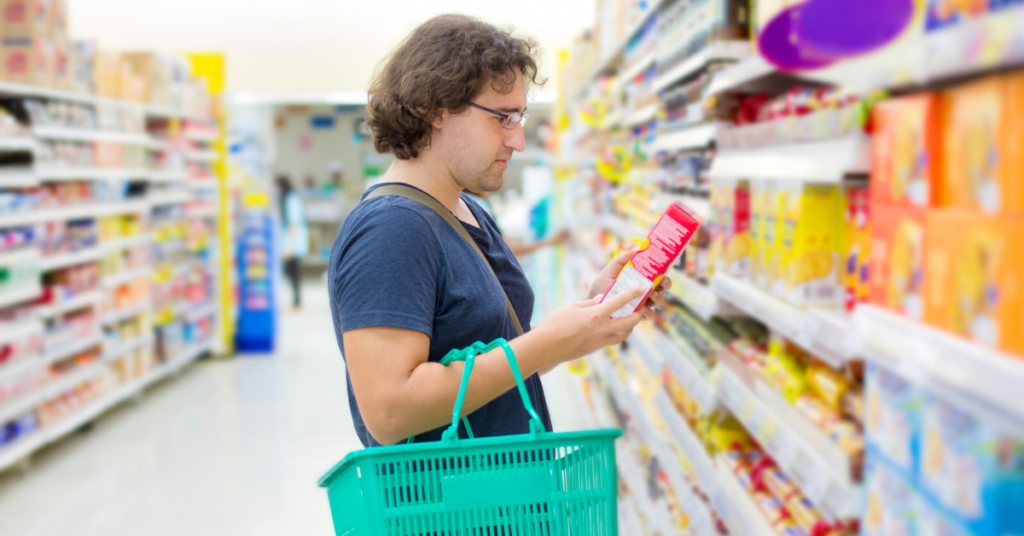 Grocery shopping, preparing, and cooking our food is a great way to save money as well as bring awareness to what we are putting into our bodies. Try practicing mindfulness when you're shopping for food. What colours attract you? What kinds of produce inspire your creativity? While preparing your meals notice the texture of each ingredient. What aromas do you create as they start to mix together?

You can also try:
• Shopping at a local farm or farmer's market. This is a great way to get to know the people that grow and produce your food.
• Grow your own ingredients. Whether you have a backyard, balcony, or rooftop, you can find an opportunity to plant your own tomatoes, herbs, strawberries, or any other ingredients that you commonly use for your cooking.
• Pay closer attention to what is influencing your food choices. Read labels, avoid processed foods, pick healthier menu options, drink water, and watch out for the commercials that are making you crave food that is not good for you.
• Need some fresh recipe ideas? Try some of these out!
Be mindful of the way you enjoy eating – with others!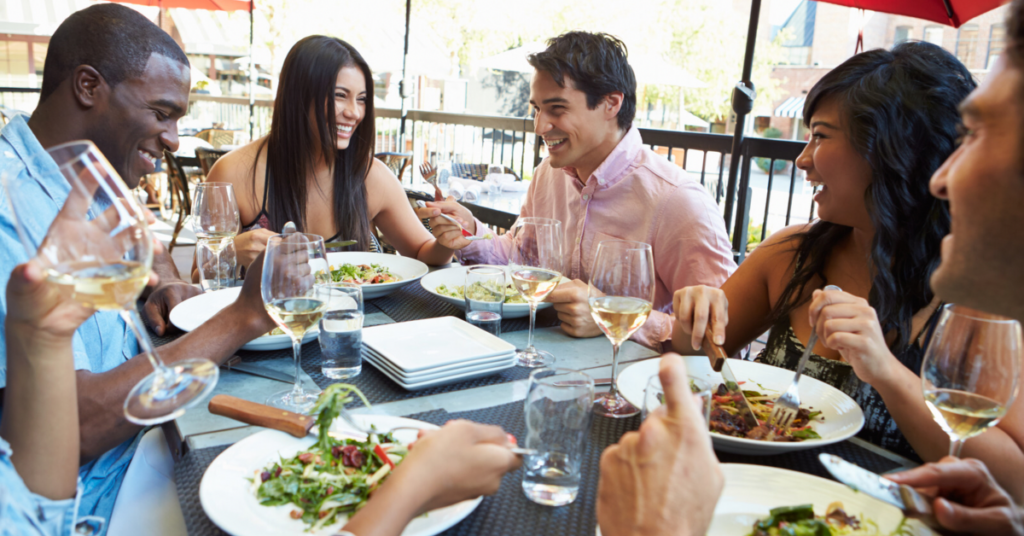 Invite others to join in on meal planning, preparation, and clean up. Eating with others provides opportunities to be social, learn and share cultural food traditions and explore new foods. Be mindful and enjoy by not rushing and pay attention to the food and people. Avoid TV or phones and use the time to connect and share with others.

As things start opening, you can follow local health experts' recommendations to start trying outdoor meals with social distancing with friends, family, or coworkers. Try planning a weekly dinner with extended family members or friends where everyone has a chance to host the event. Eventually, you can try checking your city or community to find celebrations and feasts that you can take part in.
You can also click here to check out Canada's food guide in various languages.
Thanks for reading our post! The Workplace Wellness Blog is here to share tips and resources to help you be the best you can be for yourself, your social circle, and your home and work community!
Found this post helpful? Subscribe down below to be notified each time we share a new post!