Do you have 20 minutes to reduce stress in your day?
We have had posts about the benefits of adding movement to your day. We also identified the one thing found to be the most successful in reducing stress and increasing wellbeing during the pandemic. So, what is it that will reduce stress, and how do you get started?
If you guessed walking, you would be correct!
Going for a walk when we were restricted to stay at home was the one thing we could really do outside of our homes.
• It meant freedom for a while, away from work, family, and other responsibilities
• It allowed for fresh air
• It afforded a chance to see people and smiling faces
• It brought new landscapes into view
• It got rid of the fear of leaving the house
• It brought wellbeing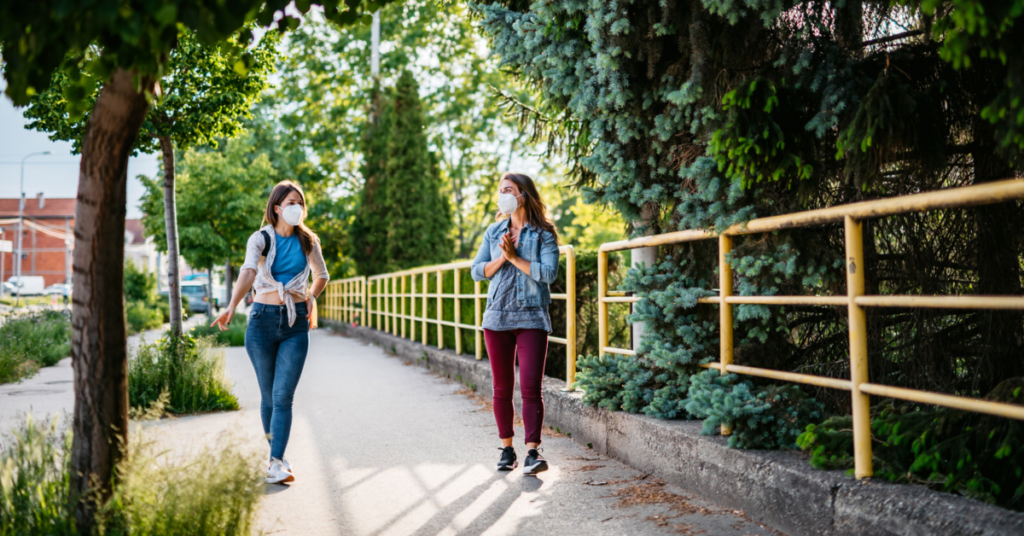 It also gets you from place to place with zero emissions and:
• You reduce the number of hours sitting
• You increase your movement
• You have better circulation, muscle tone, and less joint stiffness
• You reduce the risk of illnesses like high blood pressure and diabetes
• You get vitamin D
• Your heart and brain remember that when your heart beats faster, it can slow down again
• You can be in nature
• You get a break
So why is it so hard to start? Starting any new habit does not happen overnight or without thought. It requires a plan for success. A plan that is least intrusive to your current schedule and most effective for your lifestyle will put you on the right track. Add in some extra motivation to get started and keep it going and you are well on your way to a new habit!
Here are some thoughts that might help:
1. What is least intrusive for you? Find the right time of day.
Some people do best if they go for a walk first thing in the morning. This can get you up and going and be completed before anything else gets in the way!
Others may build it into the day with errands that need doing. Finding somewhere to walk to every day can put some purpose into the walk.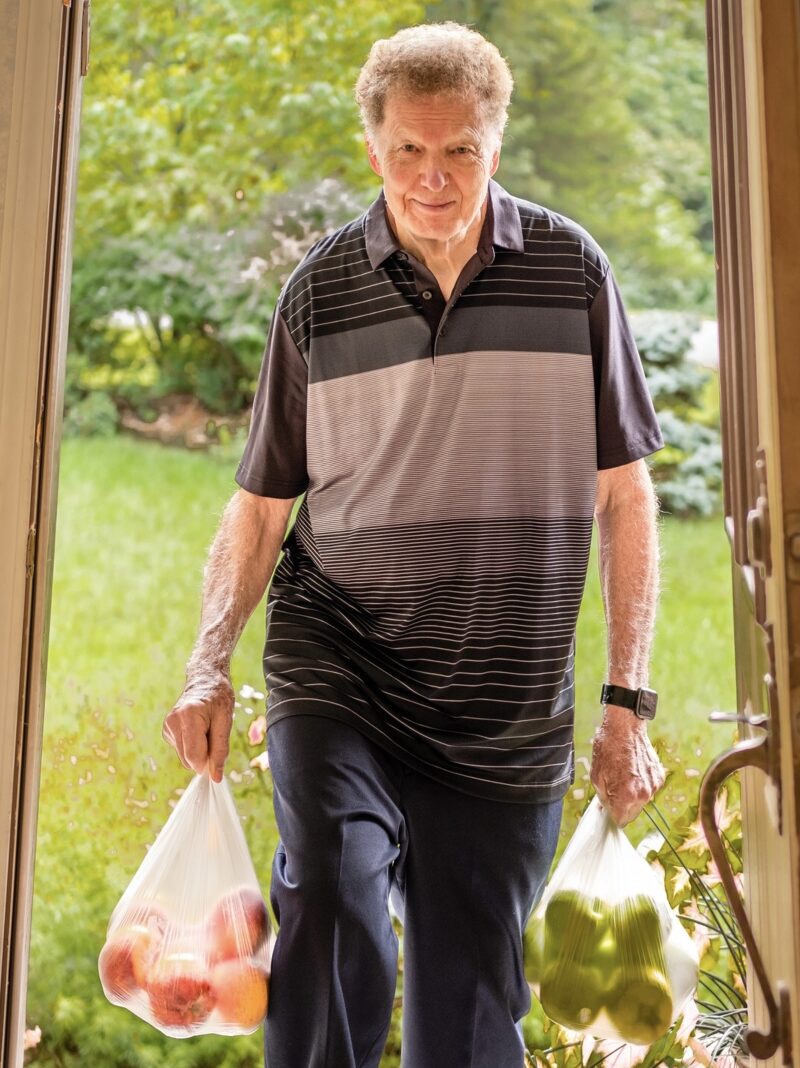 Many take a walk during their lunch break which helps them take an actual break from work.
Some will go for a walk after dinner at night. An evening walk can be pleasantly cooler and help walk off your dinner or stress from the day.
Consciously putting a walk into your schedule helps get it done!
2. Are you socially motivated? Find a buddy.
Go for a socially distanced walk with a friend (follow public health guidelines as things change). Meeting up with a friend (or a few) can motivate you to get out and do it. It also adds some conversation into the walk which may be fun.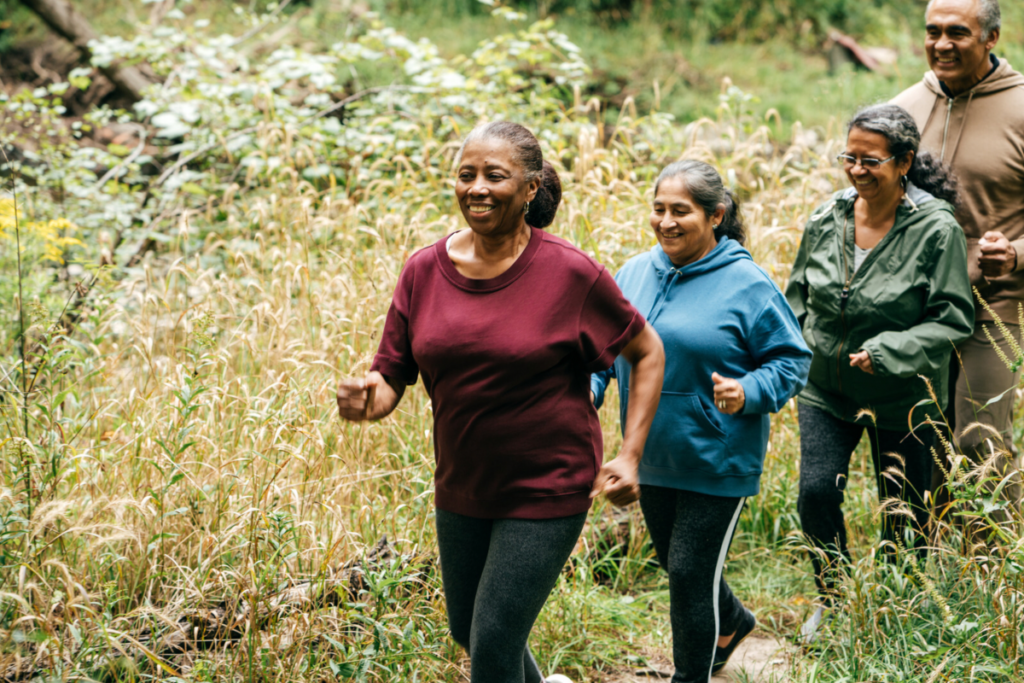 3. Do new experiences motivate you? Find a new place to walk.
• Tired of your neighbourhood streets? Check out your city website for walking trails in nature.
• Go to a different part of the city
• Or, try a new location, Ontario parks are free this summer Monday to Thursday
4. Do certain songs put pep in your step? Use a playlist.
Put together a walking playlist of songs that get you going.
Or check out playlists like this:
5. Love a good challenge? Join or make your own walking challenge.
Set a goal and prize to motivate you to start and stick to your goal.
Make the goal easy enough to reach the first week and then slowly increase the challenge as you meet your goal.
Having someone to check in with to share your goal and progress can also help to make you accountable for your own goal.
If you like, you can join the Willing Plus' Steps Count Challenge during the month of July for a chance to win a $50 gift card!
1. Subscribe to our blog before July 7th to confirm your entry into the challenge (if you haven't already)
2. Set a goal and get those steps in!
3. Submit your step count data from your device for the month of July by August 1 at 11:59 PM EST. (How to track steps on iPhone or Android)
The challenge begins on July 1 at 12:00 AM and ends on July 31 at 11:59 PM EST.
Participation is voluntary, Willing Plus Personnel will be not held liable for your participation in this challenge.
A $50 gift card will be awarded to the winner with the most steps.
There will be a draw among all other eligible entrants for a $25 gift card.
Submit Your Steps
Thanks for reading our post! The Workplace Wellness Blog is here to share tips and resources to help you be the best you can be for yourself, your social circle, and your home and work community!
Found this post helpful? Subscribe down below to be notified each time we share a new post!